We're just 47 days away from Christmas. Can you believe it? This year has flown by and we've seen some incredible fights. UFC 196 shocked the world and Conor McGregor. UFC 200 was out of this world with the return of Brock Lesner. UFC 202 was the most hyped fight of the decade. UFC can now fight in New York. The UFC is now partially owned by several famous people. This year has been the year to be a UFC fan. Several belts have changed hands, water bottles have flown, and Ronda Rousey has remained silent –until now. UFC 207 is going to be the fight of the year. This will make the perfect Christmas present for any UFC lover. We're giving you three reasons to give the gift of UFC this year.
It's the last fight of the year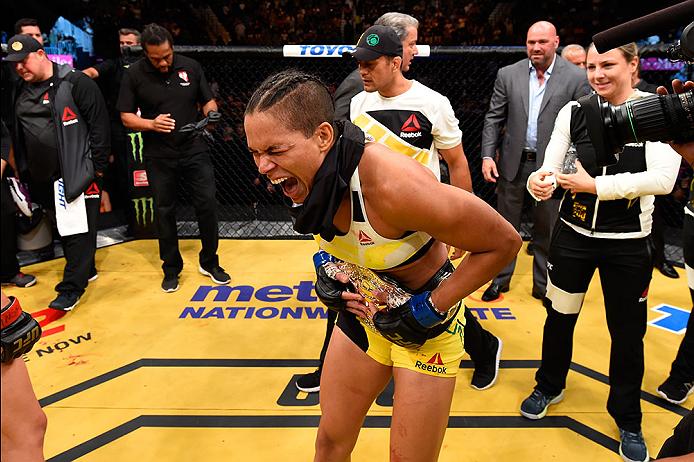 This fight is the last possible fight of 2016. It is just a few short days after Christmas, meaning your loved one won't have to wait months to enjoy their present. This is the gift that both of you can enjoy. This present is complete with Fighter Weigh-in reserved seating and an Official UFC VIP Experience gift bag. You'll not only have premium seats to the fight; you'll have VIP Hospitality before the fight. Don't forget your UFC Fan will have a photo op with the Championship Belt.
It's in Las Vegas

How can you say no to a mini vacation in Las Vegas for New Year's? You can't. If you're going to travel for a UFC fight, you must go to the home of the UFC. Your loved one will love you even more when they open their box of UFC VIP tickets for UFC 207 in LAS VEGAS on Christmas morning. You can not only catch the fight and UFC activities; you can enjoy the Las Vegas night life and entertainment.
It's Ronda Rousey
Ronda Rousey needs no introduction. Rousey is the biggest female name in the sport. After suffering a crippling loss to Holly Holm last year, Rousey has been silent about the UFC. She has been focusing on her health, both physically and mentally. She found her voice outside of the UFC and started to develop her personal brand. She has been training hard in her time off which means this fight will be intense.
Sadly, Rousey told Ellen this may very well be her last fight. Your UFC fan cannot miss this historic return. She will be out to prove to herself and the world she is the Champion. With this sort of fight comes a lot of attention. This attention means plenty of celebrities and UFC fighters will be in attendance and they love to stop by our VIP Hospitality for Meet and Greets.
Be a VIP at UFC 207
This experience is once in a lifetime and you should be there. With premium seats, exclusive hospitality access, and fighter meet & greets, you will not be disappointed. We have several packages to choose from and optional accommodations.