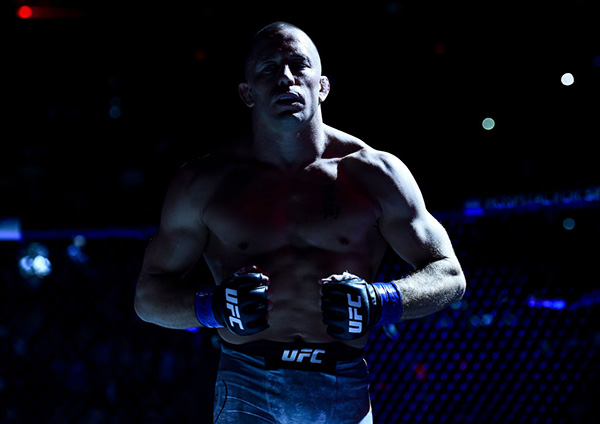 This weekend was one for the record books! UFC 217 was everything we hoped for and more. Every single fight was captivating and exactly what fans needed to reinvigorate the sport. We had the great fortune of being in the arena when history was made, and Mark Anthony is here to give you a Octagon side breakdown of the night!


UFC 217 Fight ReSults
Let me just start by saying, UFC 217 was the best UFC event I have ever had the pleasure of witnessing. From a back-elbow KO to start the night, to the main card hosting a number of upsets, UFC has certainly raised the bar for combat sports. While the prelims were amazing, I want to focus on the three title fights of the evening.
Women's Strawweight
Warriors collided as a laser-focused Rose Namajunas went toe-to-toe with self-proclaimed "Boogeywoman", Joanna Jedrzejcyk. And man, were there fireworks! Stiff jabs and solid counters were exchanged well, but in a flash Rose landed the ones that mattered and sent Joanna to the canvas and continued to throw until stoppage. R1 KO/TKO. What a long road for Rose, but she did it. She upset the world and with tears in her eyes, raised a fist as the new women's strawweight champion!
Men's Bantamweight
The excitement didn't stop there, as rivals, TJ Dillashaw & Cody Garbrandt finally met inside the 8 corners. This one was a nail-biter as both fighters traded blows and even scored a knockdown. Cody was the one to score first almost submitting TJ, but Dillashaw was saved by the bell…it must've been the wakeup call Dillashaw needed. In round 2, he began using all his arsenal. With excellent footwork and a great final exchange, TJ sent Cody to the ground and proceeded to follow up with the ground-n-pound. Upset number two has the crowd on their feet with a mix of boos and cheering, and TJ screams into the camera that the belt has come home.
Men's Middleweight
Finally, the main event was starting and while everyone was pulling for their fighter, no one was prepared for what came next… The legend, Georges St-Pierre, while returning after a four-year break, looked like he never left as he didn't skip a beat against significant striking record holder, Michael Bisping. Excellent back and forth in the standing game between the two, but GSP was still too sharp, scoring multiple takedowns and working in wrestling that tired Bisping over time. Then late in the third, GSP connects with a counter to drop Bisping and rushes in to drop a barrage of elbows. Bisping gives up his back, and GSP delivers the coup de grâce by finishing the match with a rear naked choke late in the 3rd.
What's Next for the UFC
Resident UFC expert Darragh Farrelly said, "This is arguably one of the best cards in UFC history. This shows the sustainability in a sport that desperately needed it following a tough year. GSP is the greatest P4P fighter of all time following his comeback after a 4-year hiatus. GSP will fight Whittaker next, Joanna and Rose will have an instant re-match, Cody will have to work his way through the Bantamweight division once more as Dillashaw drops to 125 to fight DJ."
What's Next for the UFC VIP Experience
We're so excited for what's to come over the next few months! We have fights all over the world in Vegas, Boston, and Perth. Our next stop is UFC 218 in Detroit. Be a VIP and get premium seats, enjoy VIP hospitality, meet fighters and more. This is one experience you don't want to miss. Click below or call 855.827.5531 to reserve your spot!